Our Materials
"It is our attention to detail and the quality of the materials used which sets us apart from our competitors."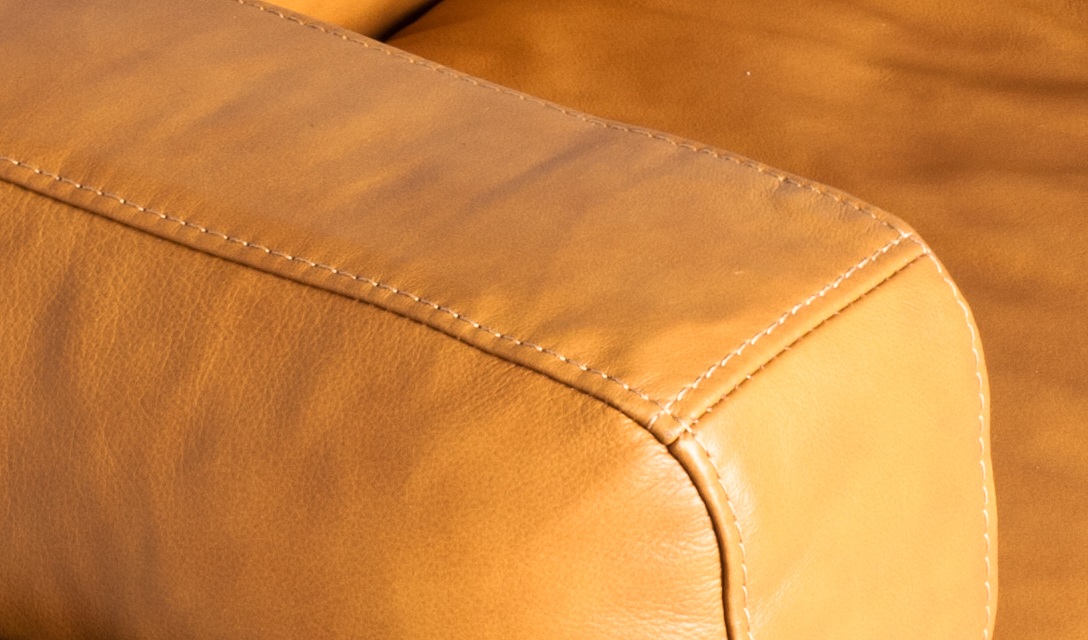 We urge you to do one thing and that is to request FREE swatches from us. These will be with you in 2-5 business days. By handling our luxurious leathers you will understand why we are so confident in our quality. Our standard for craftsmanship insists that no corners are cut (literally in the case of Barcelona Style Chair). In every sense of detail Rove Concepts matches up with the authentic pieces.
Genuine 100% Full Grain Aniline Leather
Only 5% of the world's leather supply is of high enough quality for 100% Full Grain Aniline upholstered furniture. Aniline Leather is fully dyed throughout by soaking in aniline dyes. The process allows it to preserve the natural leather grain characteristics and develop a patina with age. Aniline leather uses no synthetic topical coatings, so it breathes naturally and makes seating comfortable even for long durations. It is soft, supple, durable and pliable. This is why our furniture deserves real natural leather. All our leathers are hand picked and imported from Italian tanneries
Premium Danish Cashmere Wool
Cashmere wool fiber is obtained from "Cashmere goats." Cashmere goats produce a double fleece of a fine, soft undercoat of hair mixed with a straighter, coarser outer coat. For the fine undercoat to be used, it must be de-haired. De-hairing is a process that separates the coarse hair from the fine hair. After this process, the resulting premium "cashmere" is ready to be dyed and converted into yarn.
Classic Bouclé Fabric
Bouclé is a fabric with length of loops of similar size that range from tiny circlets to larger curls. To make bouclé, at least two strands are combined, with the tension on one strand being much looser than the other as it is being plied. Bouclé in wool is a long lasting fabric that maintains its interesting and inviting texture for years.
Wooden Veneers, Steel, Fibreglass, etc…
The level of detail we pay to our leathers extends throughout our range. For example, one of our best sellers is the Eames Lounge Chair. We offer this particular design mainly in Walnut and Rosewood veneers (there are other veneers available so please contact us to discuss). A number of our customers are only too familiar with the Vitra and Herman Miller versions of this design classic. This is the benchmark by which they are judging our chair. There simply is no discernable difference in the quality between the authentic chairs and our lounger.
Highest Quality Materials

3 Year Warranty

Product Comparisions

Knowledgable Staff
Why Choose Us